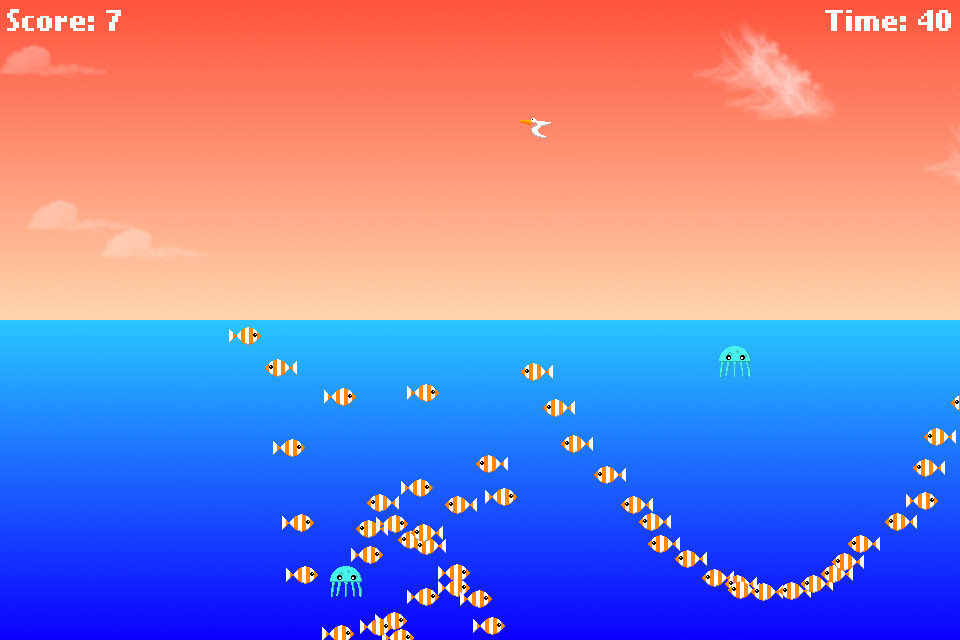 Ludum Dare has been great so far! The theme is "Beneath the Surface", so I have created Pelican Challenge, where you have to dive beneath the surface of the water to get the desired fish.
Links
As always, the code is available on GitHub here.
Controls
Click the game to give it focus.
Collect fish, avoid jellyfish.
LEFT: Move to the left
RIGHT: Move to the right
UP: Move up
DOWN: Move down
SPACE: Dive
An HTML page containing only the game is available here.